Liv Tyler Takes On Her Most Challenging Role Yet
The actress talks about the capsule collection she designed for Belstaff.
---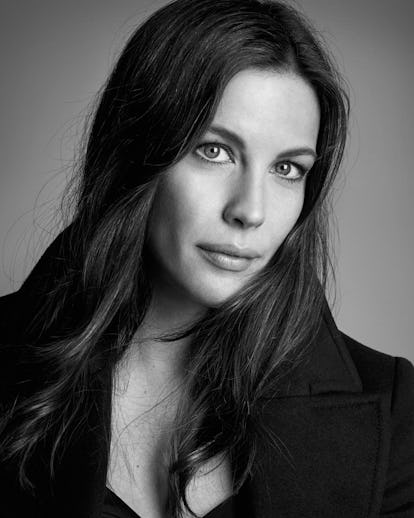 Photograph by Vanina Sorrenti, styled by Clare Byrne.
You wouldn't know it from her ethereal looks and lullaby voice, but Liv Tyler is a woman of exacting standards. "I'm very detail-oriented," says the model, actress, and global brand ambassador for Belstaff as she twists her damp locks into two pigtails and tucks them into her blouse—her way of doing her own hair for this photo shoot. So when it came to designing a capsule collection for the British brand, Tyler, 39, had to learn to let go. "I have a newfound appreciation for designers and how rapidly they have to turn out collections," she says, comparing fashion's hectic production schedule with the relatively protracted business of filmmaking. "There's an element of surrender that you have to accept."
Created with Delphine Ninous, Belstaff's recently appointed vice president of women's design, the fall lineup plays to Belstaff's strengths in the outerwear department and includes classic pieces that Tyler has always loved. Among them: a cashmere trenchcoat, a wool cape with leather trim, riding boots that lace up to the knee, and silk tie-neck blouses with delicate buttons running up the forearms. "I might own a million of these things, but there's always something about them that I wish I could change." Here, she got her chance.
Tyler, who will present her spring collection during London Fashion Week in September, hasn't abandoned her day job. She is currently filming the third and final season of the HBO existential drama The Leftovers, and this fall she'll appear opposite Bel Powley in the horror flick Wildling. But designing seems to suit the mother of three. "It's fun for me to get in my car and go to the office and have meetings all day," she says. "I've been acting and modeling since I was 14, but I've never had a normal job until now."