Vacationing with Louis Vuitton in Rio and All the Models in Montauk
Memorial Day is the unofficial start of summer, so here's everything to know about the fashion crowd around the globe.
---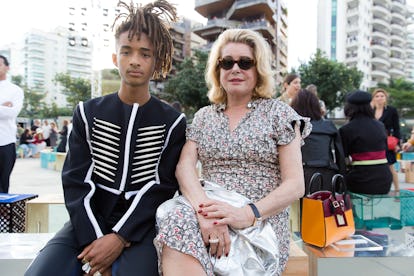 Ferretti, Alberta Sort of joining couture this year. Her "Limited Edition" line, which Vogue U.K. describes as "demi-couture," will show during Paris Couture Week, joining newbies like Vetements and Brioni n the calendar.
Landau, Adrienne With a few names like Madonna, Beyoncé, and Kendall Jenner on her client roster, the designer branches into e-commerce.
Montauk Memorial Day means the hippest Hampton is open for business. Here's everything you need to know for a summer on the beach.
Port, Free One of the ways art collectors store — and avoid taxes on — their amassed property. But should these works see the light of day?
Shmurda, Bobby Rising-star rapper from Brooklyn sidelined by indictments for a range of charges related to alleged gang activity. GQ examines the relationship between rap, hip-hop "cred," and law enforcement, seen through the lens of Shmurda's case.
Turmeric A beauty trend that we haven't seen the end of just yet — here's how to make the most of its anti-inflammatory, anti-bacterial properties.
Vuitton, Louis Nicolas Ghesquière took a cruise, and all his friends came along for the ride — Catherine Deneuve, Alicia Vikander, Alessandra Ambrosio, Jaden Smith.
Watch W's most popular videos here: