Louise Vongerichten Joins the Club
Jean-Georges's daughter discusses her new restaurant.
---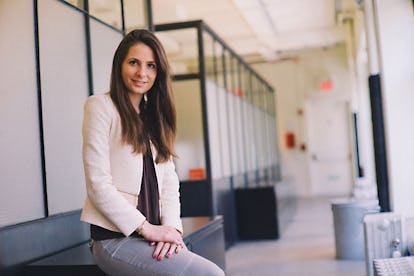 Behind the Chefs Club by Food & Wine, a restaurant boasting ever-changing menus by a stream of international culinary stars that will open on November 21st in New York's historic Puck Building, are some high stakes and heavy-hitting names: Jared Kushner is the landlord (he's moving into one of the newly renovated lofts upstairs with wife Ivanka Trump); David Rockwell designed the sleek steel-and-exposed brick interiors; and there is even a Vongerichten in the house—except it's not Jean-Georges. The venerated chef's daughter Louise, a poised, pretty 28-year old, is helping to bring the concept, which had a successful trial run in Aspen last year, to downtown Manhattan. As the head of development, she oversees everything from the service to the installations curated by design guru Murray Moss to the roster of hot young chefs, each of whom signs on to write a seasonal menu (occasionally, they will fly in to get behind the stove). "It's a platform for the chefs," explains Vongerichten, who cut her teeth managing Mercer Kitchen, one of Jean-George's 22 restaurants. "I was playing hostess before it was legal for me to work," she jokes.