The Gilded Age
Lucrezia Buccellati ushers in a new era at a venerable jewelry house.
---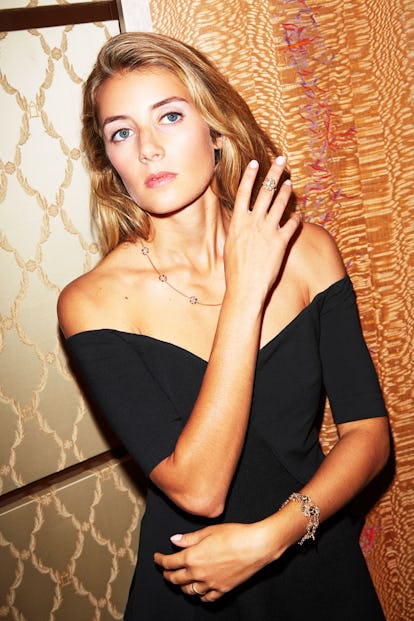 At just 26, Lucrezia Buccellati has the enormous task of steering her family's century-old Milanese jewelry house in a more youthful direction. But it's a job she seems to have been born to do. "They thought my brother would take over," says the newly appointed co–creative director, who is the first woman to design for the company in four generations—and the only Buccellati based in New York. "But I was the one who was always sketching and playing with stones. I fell in love with the jewelry world." She has already introduced a diamond-encrusted iPhone case, but it is the Opera collection, created with her father, Andrea, that best represents the brand's contemporary image. Inspired by Renaissance motifs and made using classic techniques, the sinuous pieces are pure Buccellati—but with more accessible price points. "I like to wear a couple of the bracelets with a cuff my grandfather designed," she says. "That, to me, is modern."
Hair by Braydon Nelson For R + Co at Julian Watson Agency; Makeup by Danielle Librizzi. Photography Assistant: Carlos Monino. Fashion Assistant: Marie Manley. Hair Assistant: Nero.