LVMH Purchases Christian Dior for $13.1 Billion
It was already the majority shareholder in the company.
---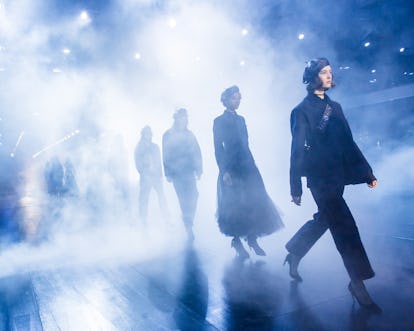 Victor Boyko/Getty Images
This morning it was announced that LVMH — the luxury owner of a slew of brands from Sephora to Louis Vuitton — took total control of Christian Dior in a deal worth an $13.1 billion in cash.
Keep in mind, though, LVMH CEO Bernard Arnault and his family already had a majority ownership in Dior, and Arnault also served as Dior's chairmen. Dior's perfume and cosmetics businesses were also already full subsidies of LVMH. It was a bit of complicated arrangement, and the latest deal gives the Arnault family and LVMH full control of Dior's high fashion business while simplifying the ownership arrangement. In a statement released by LVMH, the Arnault Family Group — the largest shareholder of LVMH —would purchase the remaining 26 percent of Dior shares that it does not already own for $282 a share, with a mix of cash and shares in Hermès, a luxury brand famously not under the LVMH umbrella but in which Arnault also owns a minority stake. (Other labels LVMH does maintain control of include Givenchy, Céline, Nicholas Kirkwood, Thomas Pink, Marc Jacobs, and of course, Moet Champagne.)
While both parties have remained relatively mum on the details of the deal, the statement does note that the purchase will lead to the reorganization and restructuring of Christian Dior Couture and Parfums Christian Dior. What that restructuring will ultimately mean to consumers, if anything, remains to be seen.
It's also unlikely that deal will have any major immediate consequences for the creative side of Dior. Arnault was already deeply involved with the choice of Maria Grazia Chiuri as Dior's latest creative director.
Related: LVMH May Be Launching the Ultimate Designer E-Commerce Site
See What's Trending in W Video: