Maggie Gyllenhaal Has a Surprisingly Sexy Nightstand
The actress is balancing out her steady diet of Tolstoy with some Beyoncé.
---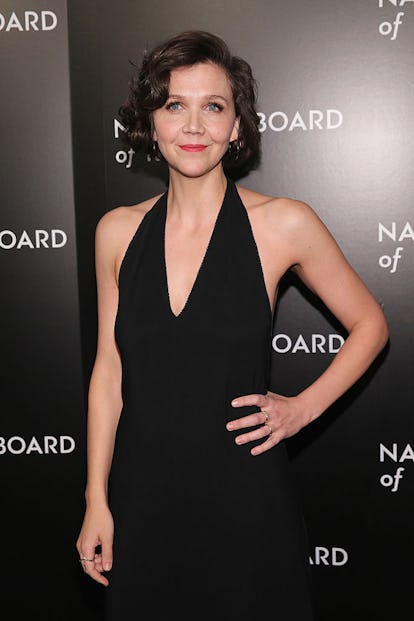 Photo by Neilson Barnard/WireImage.
Having logged nearly 120 hours recording an audiobook of Anna Karenina, Maggie Gyllenhaal now has the summer free to tackle Middlemarch – not to mention some more salacious reads. Catch up on more highlights from her culture diet, here.
First thing you read in the morning: Sadly, my phone.
Books on your bedside table right now: Porno Star by Tina Russell, Ladies of the Night by Susan Hall and Bob Adleman, Low Life by Luc Sante, The collected stories of Deborah Eisenberg, and Middlemarch (barely cracked it).
The TV show keeping you up at night: "Transparent."
Last movie you saw in theaters: Mad Max: Fury Road.
Last thing you saw at the theater: I took my daughter to see "Hamilton."
Last piece of art you bought, or ogled: I wish I could buy a John Currin.
Last museum exhibition that you loved: "Performing for the Camera" at the Tate Modern.
Release you're most eagerly anticipating: The new "Twin Peaks."
Favorite New York summer hang-out: Via Carota.
Summer travel destination: Copenhagen.
Last song you had on repeat: "Why Is It So Hard" by Charles Bradley.
Last concert you saw live: Beyoncé at Citi Field.
How you get your news: Democracy Now!
Favorite Instagram/Twitter accounts to follow: Sarah Silverman, The Paris Review, and Chris Rock.
Favorite podcasts: "The Rialto Report" and "Serial."
Last thing you do before you go to bed: Apply lip balm.