Drake's Collaborators Share Their Toronto Haunts
Going Home with Majid Al Maskati and Jordan Ullman.
---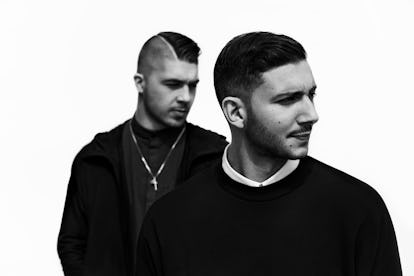 You may not know the names Majid Al Maskati and Jordan Ullman of the house-R&B group Majid Jordan, but you know their work. The two co-wrote the Drake hit, "Hold On, We're Going Home." And on February 5th, the duo released their own self-titled album via Drake's label, OVO Sound, in partnership with Warner Bros. Home was a subject they had in common with Drake, as they're all from Toronto. Here, these cool Canadians share their favorite places to eat, drink, sleep, and shop.
What neighborhood do you hang out most in? Parkdale, The Junction and Kensington Market
Local delicacy you can't live without: So many! You can get really good Caribbean, Vietnamese, and Chinese food here.
Favorite places to shop? Or any local/young designers you like to support? 3 Paradis, Nomad, Cut By Kira
Bar with good DJs: The Beaconsfield
Favorite music venue(s) or clubs: Massey Hall, Danforth Music Hall, Mod Club
Date night restaurant: Terroni
Late night spot to go after a show: China Town
Words/phrases only people from Toronto know: "What are you saying?" Which means, "What are you up to?"
Favorite summer spot: High Park on the hill
What to do when it's really, really cold: Hibernate in the studio.
Local motto/philosophy you live by: Learn from each other.
Hotel where you tell your friends to stay: The Ritz Carlton
Basketball games or hockey? Basketball and Baseball.
Photos: Drake's Collaborators Share Their Toronto Haunts