Maria Grazia Chiuri's Dior Is On the Move Again
The first woman to be creative director of Dior debuts her first campaign, maybe reveals her first Cruise location. All in a day's work.
---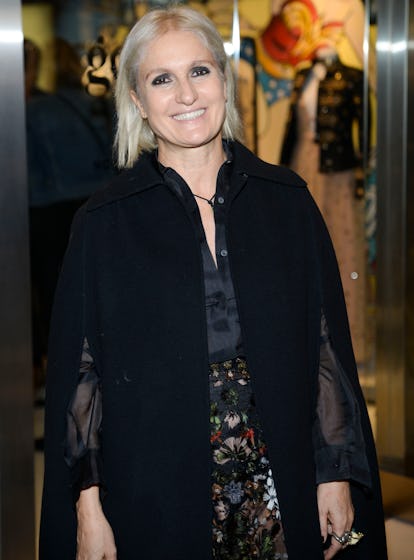 Aquazzura Now available in mini-me sizes, to go with your baby Givenchy.
Baldwin, Alec How the Donald Trump of Saturday Night Live gets into his orange-tinged character. (A nice distraction from his ongoing art world strife.)
Champion That little embroidered "C" became this year's most unlikely battleground for meta-commentary in fashion.
Davis, Viola Fences hasn't even premiered for wide audiences yet, and Viola Davis is already an Oscar frontrunner for the same role that already nabbed her a Tony when she played it on Broadway. And here, in 30 seconds, is why.
Dior On the same day as she debuted her first campaign as the creative director of Dior, Maria Grazia Chiuri is on the move again: She's reportedly showing her first Cruise collection for the brand in Los Angeles. Someone has to fill the void left by Hedi's Saint Laurent.
Rossellini, Roberto Son of Isabella, brother of Elettra, grandson of his namesake Roberto, stepping out of all of their looming shadows as a photographer and newly christened model.
Tupac Finally getting his due as an inductee of the Rock and Roll Hall of Fame, along with Journey and Pearl Jam. One of these things is not like the other. But we're okay with that.
See W's most popular videos: