Winner's Circle
Maria Sharapova in a red laser-cut leather dress from Valentino's fall collection the Hamptons Magazine party at the Sanctuary Hotel in New York
---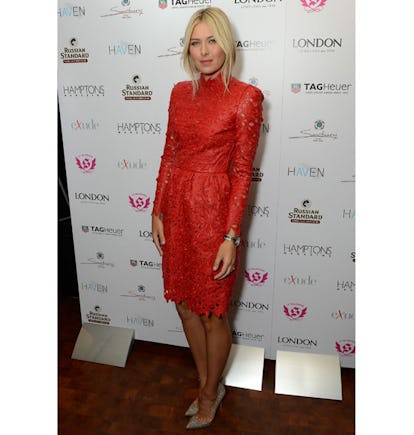 Where: At the Hamptons Magazine party at the Sanctuary Hotel in New York.
When: August 20th
What: A red laser-cut leather dress from Valentino's fall collection.
Why: This year's French Open champ shows she's a winner off the courts, too, in this edgy, but still feminine look. If she brings this much game to the upcoming US Open, we should be in for a good show.
Photo: Getty Images