Marina Abramovic and Taylor Swift Write Their Own Stories
In a memoir and a coffee table book, the artist and musician each can't help putting on a show.
---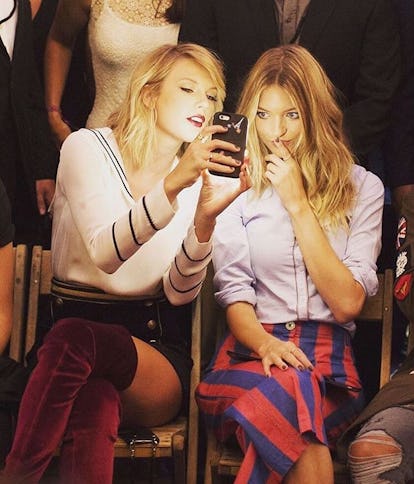 Abramovic, Marina The performance artist's new memoir, out this month, is itself a kind of performance — wavering, as writer Rachel Syme writes, between the "divine and the bullshit artist."
Banks, Tyra Smizing her way to the top of the beauty industry.
Fashion Week, Seoul Filled with models, pop stars, artists — meet all the beautiful people of the South Korean fashion capital, here.
Jacobson, Abbi Didn't really think Hillary Clinton would come on Broad City. But then she did, and there were background checks.
Obama, Michelle For the final state dinner at the White House during her husband's tenure, Michelle Obama wore a custom gold Atelier Versace gown. Here's what it means — diplomacy-wise.
Prada, Miuccia In conversation with Raf Simons, who conceives a brilliant plan: He and Prada would swap places for a day — "guest curator" style.
Swank, Hilary May have designed the perfect athleisure line. Hint: cashmere.
Swift, Taylor This Is Our Song, the pop star's new coffee table book (and first officially approved retrospective of her career), is quite the rosy look back on her life and music. (Unsurprisingly, Kim Kardashian is nowhere in sight.)
Versace, Gianni The Versace designer's murder at the hands of a notorious serial killer in Miami will be the subject of the upcoming third season of American Crime Story, after the Katrina-centric series has its run.