Beyoncé's Stylist Marni Senofonte Engineering 'Lemonade,' the Grammys, and That Pregnancy Instagram
Plus, Bella Hadid, model, debuts her first design efforts; and Vivienne Westwood walks her own runway.
---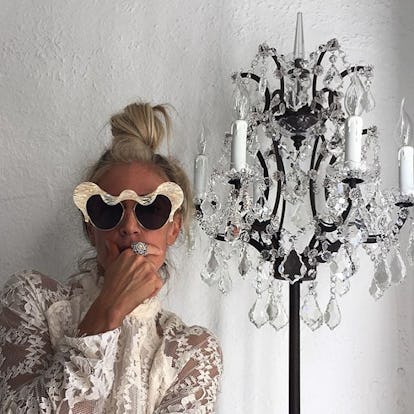 Black, Dustin Lance The screenwriter of Milk and creator of the ABC miniseries When We Rise, which aired last week, discusses a fateful conversation with gay rights pioneer Cleve Jones that kick-started his career on screen and Black's own upcoming marriage.
Buck, Joan Juliet The former editor of French Vogue is releasing a tell-all new memoir; see what else she's been reading, watching, and working on with her culture diet.
Hadid, Bella Model, former equestrian, photographer, now designer. At the Paris launch of Hadid's collaboration with cult Los Angeles brand Chrome Hearts, Virgil Abloh, Winnie Harlow, and Peter Dundas were the first to get in line.
Models, Trans One of several modeling agencies that has sprung up to represent solely transgender men and women, who have frequently had troubled finding homes at traditional agencies. But does increased visibility — like the Marc Jacobs show, which featured models like Dara, Casil McArthur, and Avie Acosta — mean progress?
Senofonte, Marni Once the assistant to Norma Kamali, Marni Senofonte is now the stylist tasked with making all of Beyoncé's sartorial dreams come true. And somehow, she's managed to make it happen, ushering in the Lemonade era and engineering the Peter Dundas Grammys reveal — a dual unveiling of both Dundas's eponymous label and Beyoncé's pregnancy.
Westwood, Vivienne The designer and godmother of punk has been appearing in her own campaigns for years — but on her own runway? That's a whole new challenge, and the septuagenarian is proving herself game.
Inside Bella Hadid's after-work, chill-out routine, complete with a bubble bath: