Will Martin Scorsese's First Western Be Apple's Biggest Original Film Hit?
Apple will front the $200 million price tag for Killers of the Flower Moon, Scorsese's western about Osage Native American murders and the invention of the FBI.
---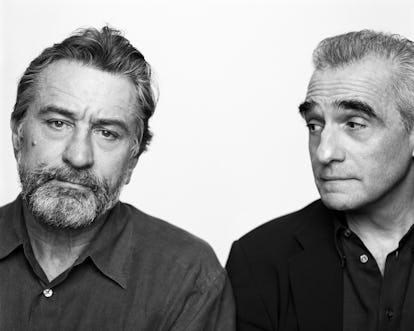 Thanks to Apple, Martin Scorsese' Killers of the Flower Moon the film has been saved from finance limbo.
Scorsese has been saying for months that he would like to make his first western, and he will do so with Killers of the Flower Moon, which is based on David Grann's book Killers Of The Flower Moon: The Osage Murders And The Birth Of The FBI. Gann's non-fiction book covers a series of deaths that occurred in 1920s Oklahoma, when many Osage Native Americans were murdered after oil deposits were discovered on their land. Because of the investigation into the series of murders, the FBI was formed.
According to Deadline, Killers of the Flower Moon will get a theatrical distribution courtesy of Paramount, but will still be branded as an Apple original film. It'll also cost roughly $200 million to make.
The director's follow-up to The Irishman is a high profile feature that boasts a hefty amount of star power—both Leonardo DiCaprio and Robert De Niro fill out the lead roles. The two have worked together before in This Boy's Life, a 1993 film based on Tobias Wolff's memoir, starring DiCaprio as the author and De Niro as his stepfather. Though, this will be the first time Scorsese's two favorite leading men come together in one of his films.
Scorsese's comments about the blockbuster superhero industrial complex may have burned, you have to remember that what the filmmaker is not skeptical of are the powers of streaming platforms. When The Irishman was released on Netflix, a record number of roughly 17 million viewers tuned in within the first five days, making it kind of a massive hit. On top of that, The Irishman received a nomination for Best Picture at the Academy Award.
Those types of viewership numbers could be replicated for Killers of the Flower Moon if the film follows the same formula as The Irishman—a limited theatrical run followed by a streaming platform release. This time, however, the film would likely only be available on Apple TV+, which so far has had more success in the original television series department than with original feature films.
Related: Martin Scorsese Wrote a Fire Op-Ed About Marvel: The Best Reactions