A Matter of Style
Who says great design has to be imported? Jill Singer checks out the new Americana.
---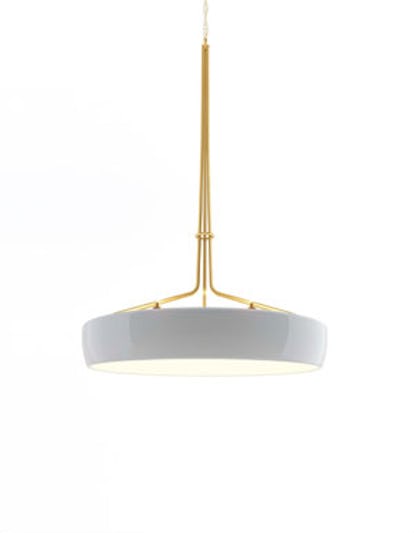 Jamie Gray, proprietor of the New York design store Matter, began toying with the idea of developing an in-house furniture collection before the ink was even dry on the lease of his first Brooklyn outpost in 2003. But no amount of planning could have prepared the 42-year-old designer and shopkeeper for the arrival this spring of his inaugural collection. "A whole crate disappeared, a driver drilled into a marble tabletop, and four chairs arrived looking like they'd been dragged behind a truck," he recounts. With less than 24 hours to spare, Gray found himself hoofing it to a repairman in East Williamsburg. But holes and scrapes be damned: Gray's MatterMade collection, a cerebral take on updated American furniture classics, debuted during May's International Contemporary Furniture Fair and was touted as a high point of an otherwise anodyne show.
As a retailer, Gray has tended to favor Europe's most fashionable exports—such brands as Established & Sons, Tom Dixon, and Moooi. But in his first outing as a creative director, he stuck closer to home, asking 12 U.S.-based designers to riff on our country's rich craft history. The limber results often reference relics of a bygone era, but manage to never feel fussy or antiquated: Americana without the kitsch.
The lantern gets a makeover courtesy of Stephen Burks's bulging hunks of cage-blown glass, while the secretary—typically "a seriously cumbersome piece of furniture," as Gray puts it—has been reinterpreted by Jonathan Nesci into a thin, Donald Judd–like column of aluminum and leather. A wood-framed daybed by Christopher Kurtz takes its style cues from Forties-era Scout cots, but its taut leather bed and horsehair-filled pillow make it more fit for an urban warrior settling in for an afternoon siesta. Paul Loebach roughed up planks of bleached ash, replicating in the patterned drawers of his dresser and credenza the peeled-twig look of old Adirondack furniture.
That the collection arrived battered and bruised is perhaps a fitting metaphor for the contemporary American furniture market, which has taken its share of knocks in recent years for lacking both substance and an adventurous spirit. But Gray isn't necessarily looking for converts. "The contemporary market in America is tougher than in other countries, and I'm fine with that," he says. "I'd rather make less, sell less, and have less environmental impact." To wit, there's an underlying theme of environmentalism running through MatterMade, from Commonwealth's Truncheon lamp—named for its resemblance to a billy club, it hides a row of low-wattage LEDs underneath its scalloped arm—to two separate offerings that make the case for candlelight: Lindsey Adelman's individually magnetized brass candlesticks and Halo, Piet Houtenbos's oil lamp as chandelier, lit by six wicks circling a ceramic ring.
The collection's 30 pieces dominated the floor this summer at Matter's Broome Street boutique, but don't expect Gray to phase out other brands; in fact, he has already begun scouting for more square footage in which to accommodate his ever-growing inventory. "There are so many interesting ideas and ways of art directing, I can't imagine not working with other people," he says. For now, though, "I wanted to create something that was just mine. Rather than being the guy who finds it and sells it, why not be part of the whole process, from beginning to end?" Go to mattermatters.com.
Courtesy of Matter