Meet Lawrence Rothman, and His Nine Lives
The Los Angeles singer is music's Cindy Sherman.
---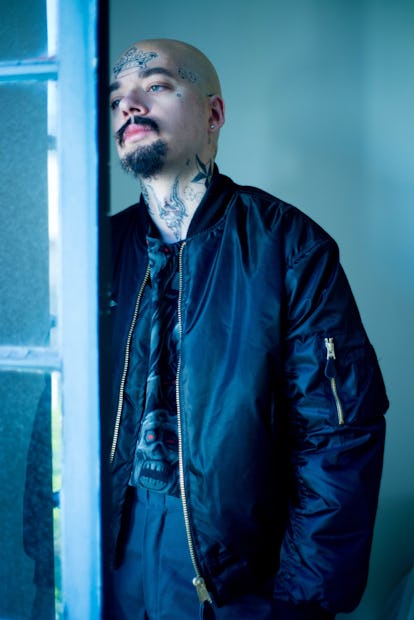 There are pop singers with alter egos—hello, Sasha Fierce—but likely none possess so many as the L.A. R&B and psych-folk artist Lawrence Rothman, each of whose nine identities are as darkly unsettling, deeply-lived, and meticulously art-directed as the last, from a physically-abused hipster named Darrel Bitchboy to a bizarro version of Liz Taylor. Rothman has been holed up in the studio with Kim Gordon, Ariel Pink, and Charli XCX (his debut album is out early next year), but his brand new music video, "California Paranoia," a track featuring Angel Olsen, offers a shadowy early peek into his West Coast Gothic vision.
Photos: Meet Lawrence Rothman, and His Nine Lives