Is L.A. Ready for Meghan and Harry?
If the royals are looking to live a private life in Los Angeles—and that's going to be nearly impossible.
---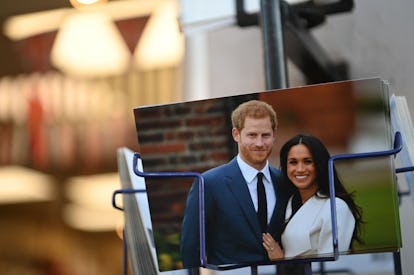 Ever since Prince Harry and Meghan Markle stepped away from the royal family we've all wondered: where will they settle down?
The chatter and speculation is reminiscent of what went on when Barack and Michelle Obama were preparing to vacate the White House and rumors swirled that they might move to Hollywood after sending both daughters off to college. (The Obamas ended up renting a $22.9 million mansion in the Hills last summer to secure their post-presidential bag, which includes a Netflix production deal and speaking engagements, but—for now at least—remain in Washington.)
Post-Megxit , the world wondered if the reluctant royals would move to Markle's hometown of Los Angeles or her adopted home of Toronto—and for a time it looked we had an answer. Immediately after relinquishing their senior titles and duties, the couple decamped to Canada, where Markle had lived while filming the USA series Suits.
But after the paparazzi spotted Markle hiking, she and her husband threatened to sue and many speculated that maybe Canada was not ready to have this particular royal moment. Even Madonna suggested that the couple should move to the States, calling the Great White North "boring" and offering the royals a space in her opulent Upper West Side apartment.
Now, it appears that California is indeed calling; it's been reported that the former Duke and Duchess of Sussex are shopping for homes in Southern California.
But is Los Angeles ready to welcome our American princess? And how will Meghan and Harry possibly have any privacy in a city that's constantly crawling with camera? If they thought the paparazzi situation in Canada was bad, they ain't seen nothing yet.
Related: The Crown Will End Early, Bypassing Any Meghan Markle Drama