Fit For a Queen
Mellerio dits Meller celebrates its new collaboration with Alexandre Vauthier.
---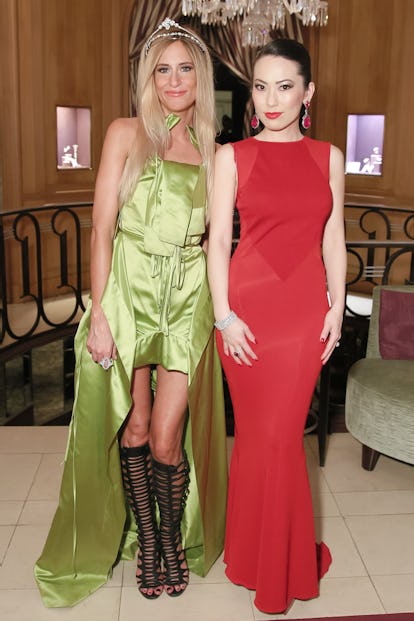 What: Mellerio dits Meller, the world's oldest jewelry company, hosts a private dinner to preview its new collaboration with designer Alexandre Vauthier.
When: Wednesday, July 8th
Where: Bistro Volnay in Paris, France.
Who: The Musée des Arts Décoratifs' Olivier Gabet, Countess Marie de Tilly, and curator Stacy Engman. ____
Why: Marie-Antoinette was once a patron of Mellerio dits Meller, so perhaps these guests represent the today's royalty.
Stacy Engman and Christine Chiu. Photo by BFAnyc.com.
Aleksandra Melnichenko and Veronika Heilbrunner. Photo by BFAnyc.com.
Chloe Perrin. Photo by BFAnyc.com.
Francisca Matteoli and Bertrand Matteoli. Photo by BFAnyc.com.
Cameron Silver. Photo by BFAnyc.com.