The Met Gala 2020 Has Officially Been Canceled
The Metropolitan Museum of Art's Costume Institute confirms that the initially postponed fashion extravaganza will have to wait until next year.
---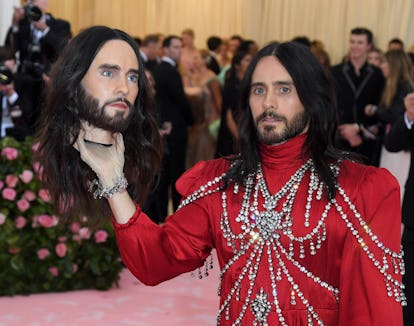 Karwai Tang/Getty Images
The word on whether or not the Costume Institute would hold their annual fashion extavaganza has officially arrived: there will be no Met Gala at all this year.
As the novel coronavirus rapidly spread through New York, Vogue and the Metropolitan Museum of Art's Costume Institute decided in March that the Met Gala would be postponed "indefinitely." Shortly thereafter, the CFDA Awards, which are scheduled for June each year, was canceled, and New York Fashion Week Resort 2021 was canceled as well. Some still speculated that the Met Gala might be up and running again by the fall, but it seems that everyone has come to their senses and just canceled the event altogether, in accordance with social distancing guidelines.
"About Time: Fashion and Duration" was set to be the theme for 2020, and its concurrent exhibit at the Met's Costume Institute would trace fashion history from 1870 to the present "along a disruptive timeline…organized around the principle of sixty minutes of fashion." The ghost of Virginia Woolf was tapped to narrate the exhibition.
The Met confirmed the cancellation of the program via statement, citing "the global health crisis" as the reason. The Costume Institute's "About Time" exhibition was slated to open up on October 29 along with a celebration of the museum's 150th anniversary, and according to the Met's website, it is still scheduled for that date. However, no tours, talks, concerts, or events will take place at the museum throughout the rest of the year.
Instead of gathering on the steps of the Met, on the first Monday in May, a virtual celebration was held via Vogue's YouTube channel, and boasted appearances from everyone from Anna Wintour to Florence Welch. While the Met will throw a belated 150th birthday bash for itself next year, after it is safe to reopen to large crowds, the state of next year's Met Gala remains in the balance. Will the theme get recycled for next May, or will they start fresh? Only time will tell for sure, but since the exhibition is still on (for now), it is likely that there will be a new Met Gala theme in 2021.