Michael Kors, Marc Jacobs — and Gucci — Close Out New York Fashion Week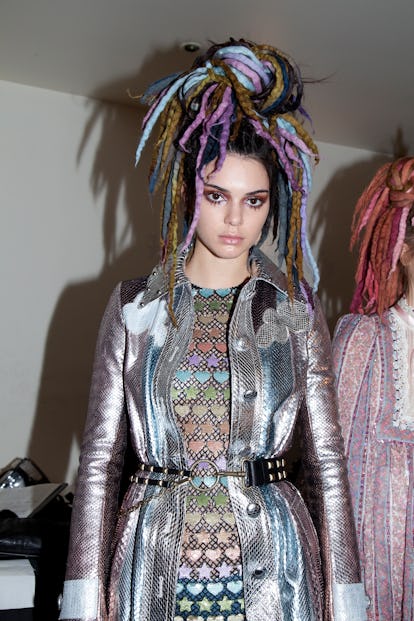 Gaga, Lady Announced a new album, Joanne, to be released next month. Not this Joanne.
Ghost, Gucci The Italian brand staged a coup at New York Fashion Week, drawing downtown cool kids like Hari Nef and India Menuez uptown for burgers, fries, and beer. Sounds like the ideal fashion week recovery plan.
Hilton, Nicky The socialite-in-chief of the early-'00s is all grown up. Not that she was ever that wild, anyways.
Illustration, Fashion Having a comeback, thanks in part to two gallery exhibitions highlighting the work of illustrators like the late Claude Parent.
Jacobs, Marc How set designer Stefan Beckman turned the Hammerstein Ballroom into a futuristic, Blade Runner-inspired, candy-colored club dream for Marc Jacobs's Spring 2017 show.
Moda, Alta Dolce & Gabbana's answer to Paris Couture is a four-day party in Naples — and this year, the gowns that were produced for it were valued at somewhere in the range of 30 million euros.
Palau, Guido Googled 'dreads,' and Marc Jacobs's rave-kid, Lana Wachowski-inspired hair for Spring 2017 was born.
See-Now, Buy-Now This season, many designers turned towards direct-to-retail shows, offering their pieces for sale during or immediately after their runway shows. Who wins? Who loses?
Twigs, FKA Already preparing for Halloween.
Wainwright, Rufus Surprise guest at Michael Kors's Spring 2017 show. And a surprisingly political one, at that.