Mick Jagger Welcomes His Eighth Child With Girlfriend Melanie Hamrick
Proof that you're never too old to be a dad.
---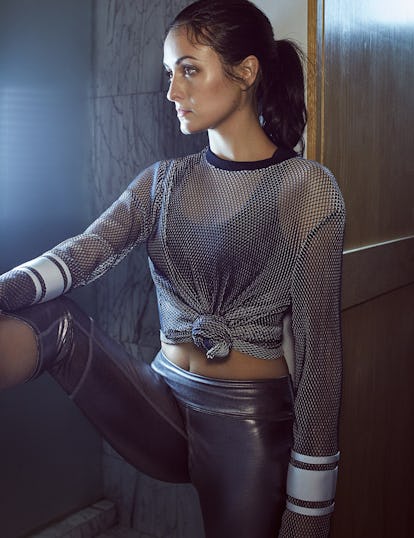 How old is too old to stop producing new scions? For Mick Jagger, there doesn't seem to be an answer. Today, at 73 years old, the Rolling Stone welcomed his eighth child and his first with 29-year-old girlfriend Melanie Hamrick—and their baby boy's name is already unforgettable. Jagger and Hamrick went with Deveraux Octavian Basil Jagger for their child's name.
The ballerina and fitness guru gave birth to their son in her native New York City, where she's taken the stage repeatedly at the American Ballet Theater. "Mick was at the hospital for the arrival," read a statement from Jagger's publicist, as CNN reports. "Mother and baby are doing well and we request that the media respect their privacy at this time."
Jagger will have plenty of experience to draw from when raising his baby with Hamrick, as his seven prior children now range in age from 45 to 17, including Georgia May Jagger, the daughter of his ex-wife Jerry Hall who's become a celebrity in her own right as a model for Chanel, Versace, and Miu Miu; as well as his now-second youngest son Lucas Maurice Morad Jagger, who was born in 1999. Some of Mick Jagger's children are now parents, and grandparents, themselves. Two years ago Jagger became a great-grandfather when his granddaughter Assisi Jackson had a daughter.
Hamrick and Jagger have been dating since 2014, but have mostly remained mum about the relationship. "I'd rather not comment on my personal life," she told W when interviewed earlier this year. The American Ballet Theater instead told us about her healthy and workout secrets. However, the coupling became officially recognized this summer when word broke that she was expecting Jagger's child.
Despite his age, Jagger won't be the only Stone raising a newborn baby—his bandmate Ronnie Wood and wife Sally Humphreys welcomed twin daughters earlier this year.