Talking Back
With its newest exhibit, "Blog.Mode: Addressing Fashion," the Costume Institute at New York's Metropolitan Museum of Art is…
---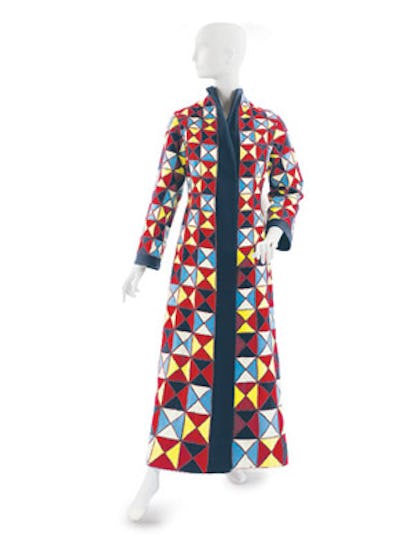 With its newest exhibit, "Blog.Mode: Addressing Fashion," the Costume Institute at New York's Metropolitan Museum of Art is turning the tables, putting museumgoers—or at least their opinions—on display.
The approximately 40 pieces included in the show, which opens on December 18 and runs through April, have no specific theme other than the fact that all have been acquired by the museum over the past seven years. Among the highlights are a 2001 Miguel Adrover ensemble made from Quentin Crisp's old mattress, a 1947 Adrian frock inspired by Salvador Dalí and a jersey dress from Comme des Garçons' 1983 Paris debut. Tying it all together will be a "blogbar" of eight computers in the gallery, which will allow visitors to instantly voice their thoughts on what they've seen. "It is for us to engage more immediately with our visitors and to create more of a dynamic dialogue about fashion," curator Andrew Bolton, who put the collection together with curator in charge Harold Koda, told WWD.
The curatorial office will monitor the blog—which those at home can read on metmuseum.org—and plans to respond to the postings. After the Manolo Blahnik–sponsored show ends, the Met will issue a catalog containing images of the clothes, curatorial comments and excerpts from the blog. "Every object in the museum has a particular life history, and we hope the comments will contribute to the life history of [the clothes]," Bolton said.