Miley Cyrus and Marc Jacobs Have a Message for You
The pop star's sticking out her tongue again – this time, for a good cause.
---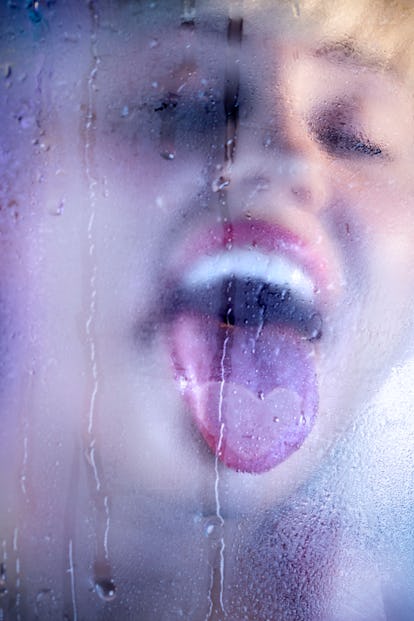 In April, Miley Cyrus hopped on a commercial plane to New York and drove herself to the artist Marilyn Minter's studio, where she proceeded to remove her own acne medicine, do her own makeup, and sit for a steamy ____ photo-shoot. Not only did the pop star not have any publicists, but she also didn't get a paycheck: The photos were a benefit for Planned Parenthood, and their prints ended up raising the group thousands of dollars. "She's a sincere little activist," Minter said of Cyrus at the time with equal sincerity.
While the selection for last month's print was simple – "We chose the one that we thought would make the most money," Minter explained – the outtakes are now seeing the light of day, too, thanks to Marc Jacobs. He's given a couple of the more risqué shots the t-shirt treatment, so starting today, for $50, you can now bear Cyrus's trademark tongue on your chest in designer cotton – all for a good cause, of course.
Watch this video on The Scene.
Watch W's most popular videos here:
Photos: Miley Cyrus and Marc Jacobs Have a Message for You
Marilyn Minter, "Miley Hearts Planned Parenthood," 2016.
Marilyn Minter, Pro-Choice Miley," 2016.