The Inevitable Defeat of Mister & Pete
Alicia Keys, Jennifer Hudson, and more celebrated the new film in New York City.
---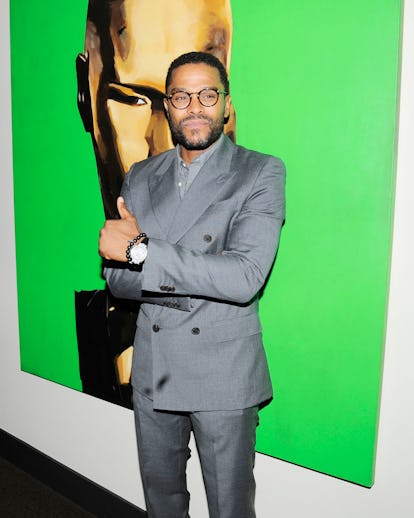 What: A Cinema Society and Tommy Hilfiger-hosted screening of "The Inevitable Defeat of Mister & Pete," a film about two young boys left to fend for themselves after their mother (Jennifer Hudson) is arrested.
When: Wednesday, October 2
Where: At the Tribeca Grand Hotel in New York, followed by an after-party at Jungle City Studios, aka Alicia Keys's recording studio (the musician executive produced the movie).
Who: Hudson, Keys, director George Tillman Jr., Swizz Beatz, Tommy and Dee Hilfiger, Maxwell and Clive Davis.
Why: If the picture's touching story of two young scrappy boys surviving the mean New York streets wasn't draw enough, certainly the chance to party in Keys' studio was.
Photos: The Inevitable Defeat of Mister & Pete
Alicia Keys and Jennifer Hudson
Photo: ©PATRICK MCMULLAN.COM
Tommy Hilfiger and Dee Ocleppo
Photo: ©PATRICK MCMULLAN.COM
Alicia Keys and Swizz Beatz
Photo: ©PATRICK MCMULLAN.COM
Maxwell
Photo: ©PATRICK MCMULLAN.COM
Alicia Keys and Clive Davis
Photo: ©PATRICK MCMULLAN.COM