Prada on Prada: Ten Quotes from Miuccia's New Interview
The designer opens up in a new interview covering everything from her early days in mime school to her label today.
---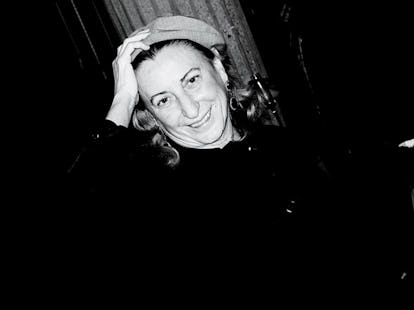 In an interview with the Italian newspaper La Repubblica earlier this week, Miuccia Prada told the story of her evolution from a posh Catholic girl to a left-wing activist and zeitgeist-defining designer. Below, for those whose Italian is a little rusty, her best ten quotes.
"Why do I love fashion? Because it's a very personal affair, almost like an intimate tale. Everyone loves fashion because they want to look beautiful."
"The biggest change in my life happened when I went from being a Catholic bourgeois to a left-wing activist."
"I attended mime lessons at the Piccolo Teatro in Milan in order to find the 'unknown' and the 'new.'"
"Fashion is mostly loved by intellectuals and fashionistas. Much less by the bourgeoisie."
"I started to make fashion because I couldn't find anything to wear. For years I kept on buying and wearing vintage, second hand and uniforms…any type of uniforms."
"When I design men's wear, I try to identify myself as a man, and what I would like to wear as a man."
"I was never interested in art. My cultural background is based on movies, dance, theatre and books. Never visual arts… Collecting art is a learning process. And I like to work with artists."
"Fashion never opened itself to the 'ugly'. I started it, and I have been criticized a lot for this. But that has been the success of Prada."
"My true point of view in fashion is to go against the cliches of beauty and sexy."
"I am very grateful to fashion because it keeps me anchored to reality. Through fashion I know how the world is going, since attracts lots of creative and free people."
Backstage at Prada Spring 2016