Model Liya Kebede's Guide to Montauk
The Ethiopian model shares her favorite spots in the easternmost end of the Hamptons.
---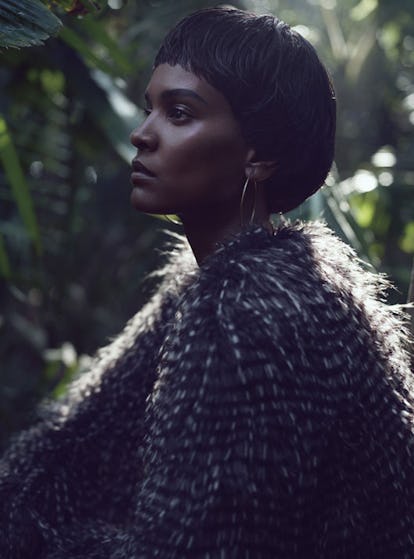 Model Liya Kebede launched her beachwear line Lemlem in 2007. What started out as a made-in-Ethiopia brand now spans to Kenya and will soon reach other African countries. "The idea is to really have a 'made in Africa brand,' and I wanted to be able to reach out to all the other places that have amazing artisans or a great setup where we can make things," she recently told W. "It's a challenge, but it's also part of our story, so we're okay with that." This summer, the brand is hosting a pop up at Gurney's in Montauk, and will kick off August with a cocktail party at the hotel, co-hosted by everyone's favorite swimwear line, Kiini. Here, Kebede shares her favorite haunts in the easternmost end of the Hamptons.
Surf Bazaar at The Surf Lodge One of the coolest shops in Montauk! They have sold lemlem since the beginning and carry many of my favorite beach brands.
Crow's Nest I love going to Crow's Nest for an evening out with friends. It's so relaxing and the food is delicious. The kale caesar is a must!
Naturally Good I always come here for a break from the beach. Their smoothies and sandwiches are the perfect lunch.
Gurney's I am so excited to be partnering with Gurney's for lemlem's pop-up beach shop this weekend. Saturdays on the beach are not to be missed.
Ditch Plains I love grabbing a coffee at Ditch Witch and watching the surfers here early in the morning.
Clic Clic is one of my all time favorite shops in New York, St. Barts, and East Hampton. They have the best selection of art, home and lemlem!
Montauk Point Light House The nature preserve is such a special place. My kids like to hike around the lighthouse and rocks.