Models Can Twerk
In case you missed them, here are the top style stories from the week
---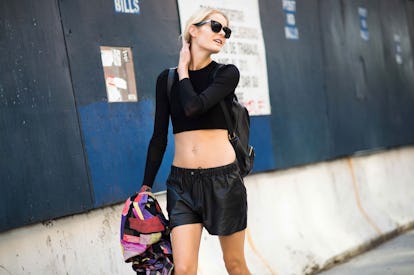 Altuzarra, Joseph Sold a minority stake in his company to Kering. Go big or go home.
Belstaff Canceled its spring 2014 presentation during New York Fashion Week to focus on the opening of its London flagship.
Bundchen, Gisele Takes a stab at singing for H&M; kills it, of course.
Cole, Kenneth Uses a world crisis for self-promotion on Twitter. Again.
Delevingne, Cara Continues her world domination by starring in a new Fendi film.
Everpurse A handbag that will charge your smartphone? Hear that L.V.?
__Kardashian, Kim__ Goes blonde. Does Kanye approve?
Kurkova, Karolina Won't return to The Face next season. More Naomi, please!
McQueen, Alexander The London dream home the designer built, but never lived in, is for sale. Hardcore fans, assemble!
Models Getting in on the Twerking game. Step over, Miley.
Moss, Kate Designed Adidas sneakers with her pal Naomi Campbell to raise money for charity. So sweet.
Pantone Declares spring is all about bright colors. Well, duh.
Simpson, Jessica Is back in her daisy dukes. Somebody get her a stylist, pronto.
Som, Peter Will be the next designer to collaborate with Kohls. Who knew he had so much in common with Lauren Conrad?
Spears, Kendra The model becomes an actual princess; continues to live every girl's fantasy.
Stila Will collaborate with Dancing with the Stars on a collection of makeup. Reminds us that this show is still on TV.