The Modigliani Moment
Following a record-breaking auction at Christie's, the 20th-century painting of a nude woman took over social media.
---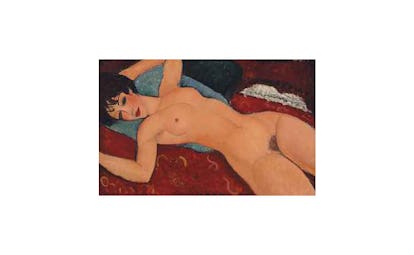 On Monday night, Amedeo Modigliani's painting Nu couché (Reclining Nude) was auctioned off for $170.4 million. Immediately, media outlets began reporting on the news—many of which censored out the subject's breasts and genitals. Here, the Internet's response.