Parkas and Recreation
For 60 years, Moncler has been keeping us warm in the coolest coats.
---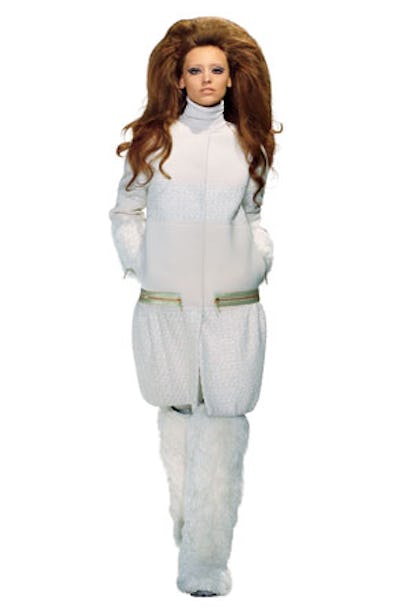 René Ramillon, a businessman from Grenoble, France, who produced mountaineering equipment under the name Moncler, wasn't trying to make a fashion statement when, in 1954—two years after founding the company—he took the quilting technique used for his sleeping bags and incorporated it into a puffer jacket; he was just trying to protect his employees from the alpine chill. Surely he never imagined that the no- nonsense garment would evolve into the crème de la crème of goose-down-filled jackets, appealing to not only explorers and athletes (Moncler became the official supplier to the French downhill ski team at the Grenoble Winter Olympics in 1968) but also to a who's who of stylish folks from Brigitte Bardot to Rihanna. And while exacting quality standards have long set Moncler apart from other outerwear brands, only recently has the label assumed its high-fashion mantle. Credit goes to Remo Ruffini, who since acquiring the company in 2003 has turned it into a paragon of cool, bringing in big names like Nicolas Ghesquière, Junya Watanabe, and Pharrell Williams to create limited-edition pieces. In 2006, Ruffini put the brand on the Paris runways with the launch of Gamme Rouge, a high-end women's line first designed by Alessandra Facchinetti and now by Giambattista Valli. It was soon followed by Gamme Bleu, the menswear equivalent, headed by Thom Browne. To celebrate the brand's 60th birthday, we reflect on a few of Moncler's pivotal moments.
Photo: courtesy of Moncler