More mustard? Five minutes with Mad Men's costume designer
The Mad Men media blitz has been everywhere, and yet we still can't get enough. So we decided to drop in on the show's costume designer, Janie Bryant, to catch up on the wardrobe changes...
---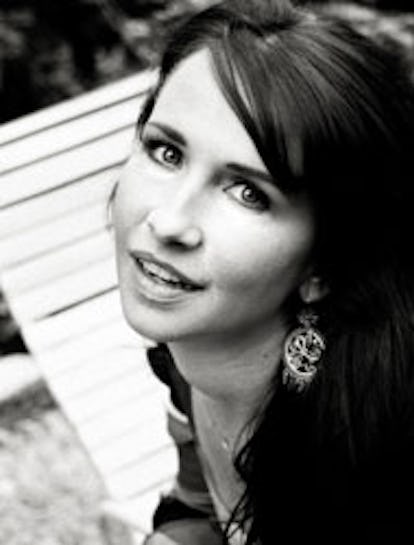 Are we going to see the characters move from Fifties styles to more Sixties-centric looks? This season takes place in 1963, so we're still in classic Americana design, but we'll be seeing new shapes, for sure. I'm incorporating more of an A-Line silhouette.
Shorter hemlines? They're basically the same. The mini hasn't been invented yet!
What's the biggest change? Betty. She's pregnant. In Season One, I designed all the padding for Peggy and I'm doing that for Betty now. But it's a totally different design. Peggy was supposed to be a fat-disguised pregnancy but with Betty, we know she's pregnant.
How about Joan? She'll always have a pinched waist. She's someone who'll always want to show off her figure.
And Peggy? We'll be seeing a few more suits for her, now that she's really immersed in a man's world. But I always like to have her as a modest character.
Do the actors and actresses make suggestions? Not too much. But Elizabeth Moss [who plays Peggy Olson] is like, "Janie, please—no more mustard!" I tell her it's so the period and so her character. Mustard is good.
For its 40th anniversary, Sesame Street is doing a parody of Mad Men. Are you helping out with the costumes? Oh, my God. That's fantastic. I didn't even know about that. I hope they call me.
See our interview with Mad Men star Jon Hamm from the July 2008 issue.
Photos: Jones and Moss: Carin Baer/AMC. Hendricks: Frank Ockenfels/AMC