Natalie Portman Has Finally Joined Instagram—and Already Entirely Devoted Her Account to Taking Action Against Sexual Assault
The actress made her "one and only social media account" at long last specifically to support the initiative Time's Up.
---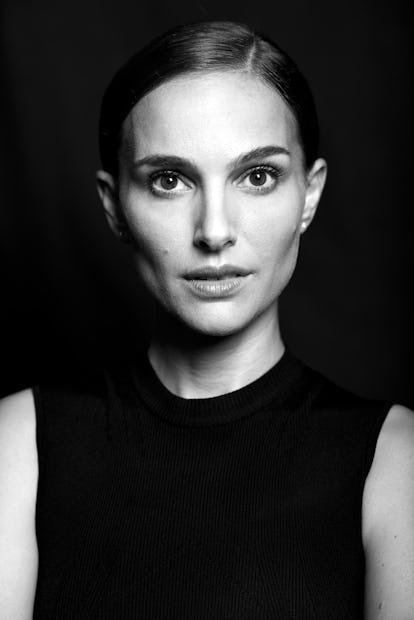 It was only a year and half ago that Natalie Portman described joining social media as feeling "like the last thing you want to do," but quite a lot has changed since the summer of 2016. Besides the obvious fact that social media is now more prominent than ever, the industry that Portman works in has seen a sea change over the last few months, as figures and everyday workers in Hollywood and other fields are finally beginning to feel free to speak about the rampant sexism, and particularly sexual harassment and assault, they experience as frequently as on a daily basis.
Portman already addressed the latter in November—sharing that she's experienced "discrimination or harassment on almost everything I've ever worked on in some way"—but to welcome the new year, along with 300 other women like Reese Witherspoon and Selena Gomez, she took her words one step further by pledging to be a part of an anti-harassment initiative known as Time's Up. "Everyone's resolution for the year: No more accepting sexual harassment and inequality at work as normal. It's not normal," Portman said just one day later on her latest demonstration of support for the movement: shelving her feelings about how social media invites "so much unwanted interest in your privacy" by finally joining Instagram to spread the word.
Though it's only been a day, Portman has already shared not one, but seven posts, all of which pertain to Time's Up, making her account, along with the link in her bio to the group's site, entirely dedicated to the cause. In addition to a three-panel grid of the initiative's logo, Portman also posted important quotations from its open letter in support of not just women in Hollywood, but working-class victims and survivors, too:
Word has spread quickly in the past 24 hours, thanks in part to her husband, Benjamin Millepied—who, by the way, is one of only 27 accounts she currently follows, along with Selena Gomez, Tracee Ellis Ross, Brie Larson, Rashida Jones, Lena Waithe, Mindy Kaling, Dakota Johnson, America Ferrara, and no less than three accounts belonging to Dior, the brand she's long been a face of.
Shortly after Portman made her first posts on, in the words her bio, "my one and only social media account," Millepied posted in full the delightful image that is Portman's profile pic: a photo of the actress dating back to 1996, when the photographer Ellen von Unwerth captured just how much she already stood out even at the start of her career.
Related: Natalie Portman Says She's Still Reckoning With the Sexism She's Experienced on Almost Every Project
Natalie Portman Might Still Think About Kissing Patrick Swayze: