Natalie Portman Will Be Playing Advice Columnist Sisters Esther and Pauline Friedman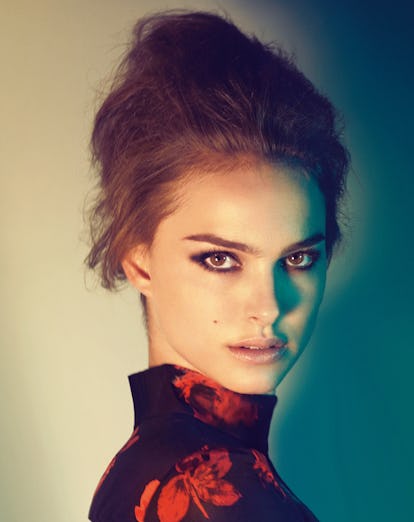 Mert Alas and Marcus Piggott
We're closer than we've ever been to receiving the gift of a one-woman movie, starring Natalie Portman. While the Annihilation actress will have co-stars in her next film project, she will be not only playing two roles but also directing.
Portman will be suiting up as the real-life competing advice columnist sisters Esther and Pauline Friedman, who doled out wisdom as Dear Abby and Ann Landers before their deaths in 2013 and 2002, respectively. It will be interesting to see which era of the sisters' lives Portman ends up focusing on, considering the wealth of material available. The Friedmans were born in 1918 in Iowa and lived a relatively collaborative life until Esther was hired on by The Chicago Sun-Times as an advice columnist, sparking jealousy in Pauline. Pauline later got her own competing column. While they tried for a reconciliation in 1964, they apparently never lost their rivalry, as Collider reports. The film doesn't yet have a title but its script is being handled by The Affair producer Kate Robbins, as The Hollywood Reporter notes.
This is Portman's first double role, though it follows in a tradition of actors doing the same. Recall Armie Hammer's breakthrough performance in The Social Network, Jake Gyllenhaal in Enemy, and, perhaps most apt, Lindsay Lohan playing twin sisters in the 1998 rendition of The Parent Trap.
Natalie Portman recently opened up about her career, telling Buzzfeed back in February, "I'm trying to figure out what my next directing project will be, because that's something I would like to do very soon. I think when you direct, it's just so much time you spend working on it that it has to be something that gives you questions and makes you interested. That's why the Oz book was amazing, because I felt like I could always go back to it and find new things, and he just has such an amazing mind. Over the years that I worked on it, it meant different things to me at different times. Similar to Annihilation — it gives you so much to chew on." The same could be said of Portman's next project.