Jewel Intentions
Meet a lineup of designers rocking distinctive vibes— from antique and spiritual to downright glam.
---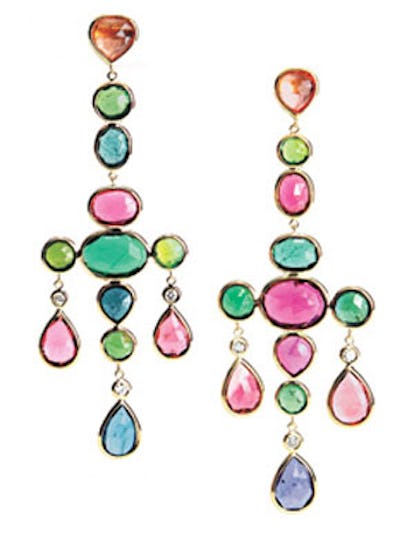 Jemma Wynne Stephanie Wynne and Jenny Klatt were on the same track long before they met. Both began dabbling in bijoux during college (Wynne at American University; Klatt at the University of Pennsylvania), where they sold their DIY wares to friends and at trunk shows. Then, in 2005, their stories intersected when the recent grads were working with jeweler Judith Ripka. Last year, after leaving Ripka, they launched Jemma Wynne (the moniker is derived from Wynne's last name and Klatt's nickname). The resulting collection—from $550 for charms to $25,000 for tourmaline and diamond Art Deco earrings—is a mix of their individual styles, with a focus on bold gemstones rendered in candy-colored combinations. "I have a more classic and polished look," says Wynne, "and Jenny has a more relaxed style." Adds Klatt: "We like to say it's like owning a cashmere hoodie. It's luxury, but casual and understated."
Meet the other designers:
Kessef by Eve Lynn Raul Frisneda Jewelry Karen Bizer Fine Jewelry
Click here to go back to the original article.