The Constant Gardener
A colorful look at Frida Kahlo's work arrives in New York.
---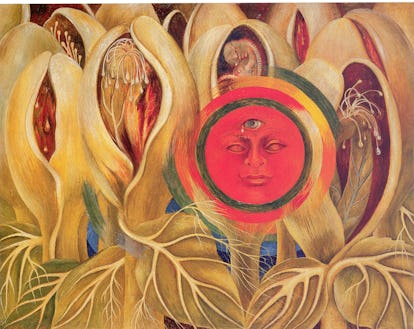 "Frida Kahlo: Art, Garden, Life," at the New York Botanical Garden (May 16 through November 1), takes a novel view of the artist's oeuvre, examining her plant-filled paintings and drawings—some rarely seen—through the lens of horticulture. To that end, the multidisciplinary exhibition brilliantly envisions Kahlo's Mexico City studio and garden, with specimens that grew there. Many other shows have offered up Kahlo's work, but this one, in its re-creation of her surroundings, promises her perspective, too.