Curiouser and Curiouser
Nick Knight and Shaun Leane present a wild new exhibition
---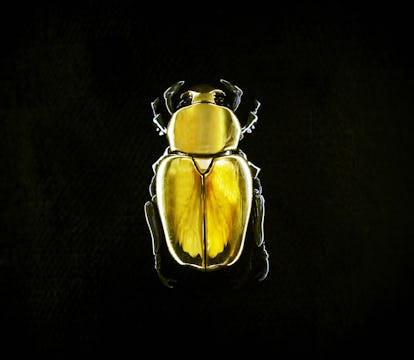 Cabinets of curiosities—receptacles used to store and display collections of art, artifacts, relics, and other objects as early as the mid-sixteenth century—have long held fascination for modern creatives. This Thursday, jeweler Shaun Leane will create his own at Nick Knight's London gallery space, SHOWstudio. "Our idea was to design pieces that would allow us to demonstrate our skills in design, craft, and innovation of materials," explained Leane, "and the cabinet will allow us to delve further into the inspirations behind each piece." Among the "curiosities" will be eight never-before-seen designs by Leane, as well as a butterfly painting by Damien Hirst, a hat by Phillip Treacy, and a vintage wedding kimono from Daphne Guinness's private collection. Even more curious, the display will also include a variety of specimens from the natural world, like taxidermy beetles and live snakes. The wide-ranging exhibition is a natural fit for Knight's space. "SHOWstudio has always been about celebrating the process of fashion," the photographer said.
SHOWcabinet: Shaun Leane will run from May 23 to August 29th at SHOWstudio, 19 Motcomb St, London, United Kingdom.
Photos: Curiouser and Curiouser
22ct Gold Beetle Brooch by Shaun Leane. Photo by Nick Knight's SHOWstudio.
Butterfly painting by Damien Hirst. Photographed by Prudence Cuming Associates© Damien Hirst and Science Ltd.
Diamond Tusk Earring by Shaun Leane.
Vintage silk wedding kimono from Daphne Guinness's collection.