Nicki Minaj Tells It Like It Is
Noteworthy statements from the musician's social media feed.
---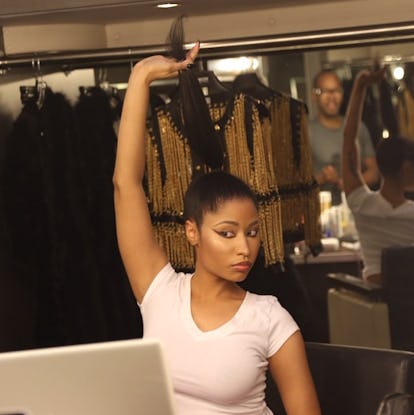 Nicki Minaj has a way with words in the studio and on social media—the artist posts freely about everything from politics to her personal life. Most recently, she used her enormous following to raise awareness about Sandra Bland and her Video Music Awards snub. Below are some other noteworthy statements.
Nicki called out those making hurtful "Not Nicki" memes.
Her response to people questioning her natural hair was short and to the point.
Her "relationship announcement" with Meek Mill was a bit of a riddle.
It wasn't hard to interpret her captions though when things were on the rocks between them.
To announce her alleged engagement, Nick let emojis do all the talking.
We'll just have to wait and see what will become of their [social media] relationship. In the meantime, take a closer look at the good work Nicki is doing.