For the Bionic Woman
W's features writer explains why she wants these Nike sneakers for her summer workouts.
---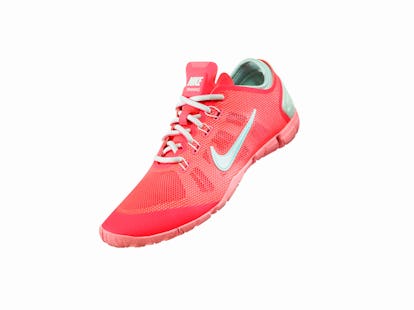 I'm a pretty devoted outdoor runner, but it's always good to change up your routine—especially when in the middle of a heat wave! High Intensity Training (or interval training) is super challenging, but also incredibly efficient (read: less time spent working out) and these new shoes are specially designed to get you through all those burpees, planks, and squats. Plus, they look great post-workout.
Photo: courtesy of Nike