Norma Kamali Is Sharing Workout Videos and Tips on Instagram
The fashion designer's account is a goldmine of workout videos.
---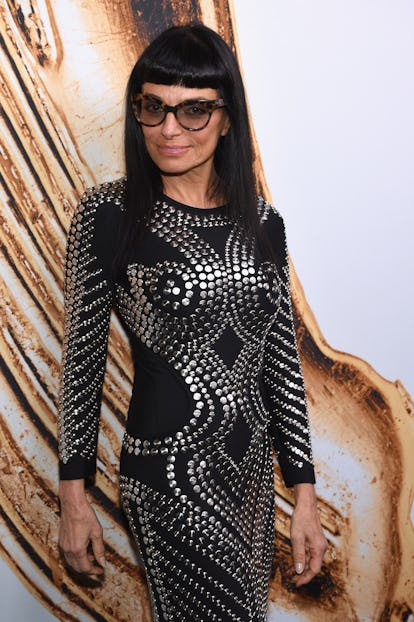 Dimitrios Kambouris
Norma Kamali, queen of cat-eye glasses, launched her eponymous line in 1968 and has been at the helm ever since—and, all these years later, she's still very much on the top of her game. Just last week Kendall Jenner was spotted in one of her famous sleeping bag coats; meanwhile, Kate Upton wears a Norma Kamali studded swimsuit in the new Sports Illustrated Swimsuit Issue.
Now 71 years old, Norma Kamali is also a style and beauty icon. The Lebanese and Spanish designer keeps her makeup, hair, and clothes pared down and minimalist, and as a vision of low-key cool. Though Kamali owns her status as a beauty icon with a sort of nonchalance ("I think the secret is to not want to be young but to be the best at where you are in your life", she told Vogue last year), she also isn't afraid to share her secrets. A lot of them involve intense physical exercise. In fact, last year we sent a twentysomething writer to work out with Kamali who could barely keep up with her routine. Don't worry, though, Kamali is here to help. We recently discovered a goldmine of workout videos, performed by Kamali herself, on her Instagram account.
Kamali discovered Physique57 some seven or eight years ago and fell in love, eventually building up to everyday workouts at the ballet-barre studio. The videos utilize the stretch training moves that are signature to Physique57; they're beloved for being quick, effective, and easy to do at any fitness level. Here, a few recent favorites:
So, if you happened to pick up one of Kamali's body-con dresses or one-piece swimsuits recently, now you have a Kamali-approved workout plan to go with them. Or you can just do what we did and look on in total amazement.
Watch W's Most Popular Videos: