Now, Yves Saint Laurent to hum along to
Alain Chamfort, the French singer and composer, is not a fashion addict. Nevertheless his new album, Une Vie Saint Laurent, is like a musical mini-biography of Yves Saint Laurent, with 16 songs about the designer's...
---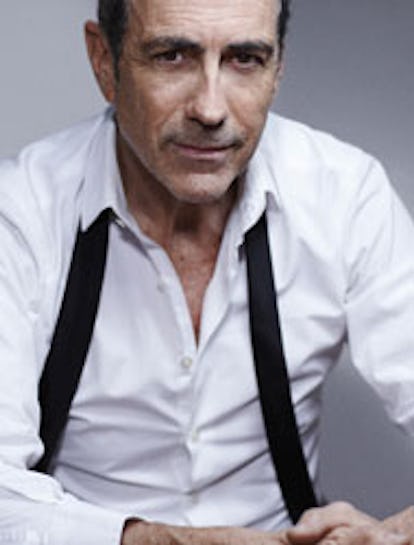 What did you think about this project at first ? I thought it was a strange idea. I was skeptical. Who will find this interesting? I did not know Yves Saint Laurent's life, I only knew the YSL rive gauche store.
You never went to a Saint Laurent's show, or other fashion shows? No, never. So I read lots of Yves Saint Laurent biographies. Then, I thought it was a legitimate project.
In researching the designer's life, what struck you most? It was like he was born under a lucky star. Everything about his life just seemed natural to him. Meanwhile, he gave woman more power by designing a man's suit for them, he helped the homosexual cause by not hiding his relationship with Pierre Bergé. He was a visionary: he started at Dior at 19, a child, and created a full collection at 21!
I was writing songs for Claude François. I would not have been able to have Saint Laurent's responsibilities—the destiny of a prestigious couture house on my shoulders. And he did marvelously.
Anyone else you admire in the fashion world? Karl Lagerfeld has a lot of talent. But it's very different. He adapted to his time, when Saint Laurent changed his era.
In the 70s, people did a lot of crazy stuff. Michel Polnareff showed his butt on his concert posters, Saint Laurent posed nude to sell his perfume. Would you have been able to do something a little risqué to sell an album? I don't think so—I'm not an extroverted person. Saint Laurent was one of the first one to put himself at his brand's service, and in a very artistic way.
Become a fan of W magazine on Facebook!