Oscar Isaac, Internet's Boyfriend, is a Dad
The actor has had his first child—a boy!—with girlfriend Elvira Lind
---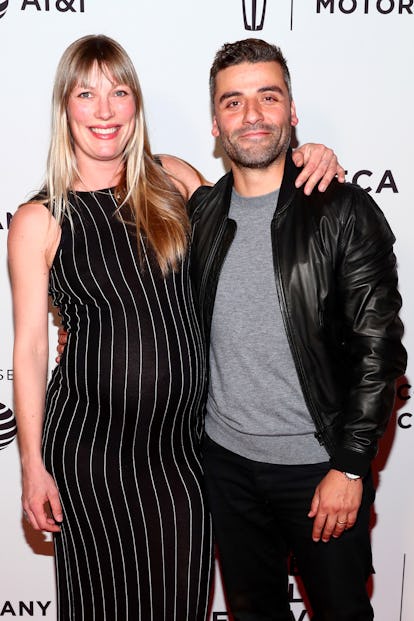 Astrid Stawiarz/Getty Images
Oscar Isaac, whose IMDb page is ever-expanding, now has one more reason to celebrate: He's a proud father! On Thursday the Star Wars and Ex-Machina lead's girlfriend, filmmaker Elvira Lind, announced that the pair had just welcomed their first child together, a baby boy.
"If I could, I would be dancing, I'd be jumping up and down, probably all week long," said Lind in a video clip posted to Twitter of herself holding her bundle of joy. "What a week it has been. A little lost for words," she later tweeted.
Aside from celebrating their first child together, Lind and Isaac have much else to be excited about as Lind's documentary Bobbi Jene, which follows the Israeli dance star of the same name as she leaves her native country to pursue a career stateside, just took home multiple awards at this year's Tribeca Film Festival, People reports.
In fact, last Saturday, Lind stepped out to reveal her pregnant self on the red carpet while promoting her film at the festival.
Meanwhile, Isaac has been keeping busy, having just wrapped up filming Star Wars: The Last Jedi; Annihilation (a sci-fi thriller costarring Natalie Portman); and Suburbicon, which costars George Clooney, Matt Damon, and Julianne Moore.
He'll next be seen this summer playing the lead role in at New York's Public Theater. at New York's Public Theater.
Oscar Isaac Has a Soft Spot for Jessica Lange and Movies on Airplanes: