Pretty Perfect
Designers, models, and more attended a beautiful dinner during Paris Fashion Week.
---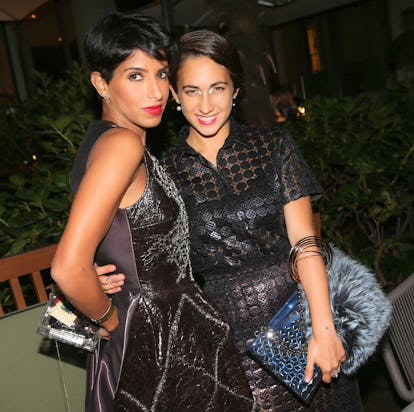 What: A dinner hosted by Elisabeth von Thurn und Taxis and The Luxury Collection hotel and resort group.
When: Tuesday, October 1st
Where: The Hotel Prince de Galles in Paris.
Who: Lena Dunham, Delfina Delettrez, Esteban Cortazar, Nicholas Kirkwood, Miroslava Duma, Giambattista Valli, and Kate Foley, among others.
Why: Pretty people, wearing pretty clothes, in a pretty hotel—what's not to like?
Princess Deana of Saudi Arabia and Delfina Delettrez
Photo: David X Prutting/BFAnyc.com
Kate Foley
Photo: David X Prutting/BFAnyc.com
Laure Heriard Dubreuil
Photo: David X Prutting/BFAnyc.com
Lena Dunham and Hamish Bowles
Photo: David X Prutting/BFAnyc.com
Nicholas Kirkwood and Max Osterweis
Photo: David X Prutting/BFAnyc.com
From left: Miroslava Duma, Noor Fares, Eugenie Niarchos, Princess Deana of Saudi Arabia
Photo: David X Prutting/BFAnyc.com
From left: Princess Deana of Saudi Arabia, Max Osterweis, Kate Foley, and Hamish Bowles
Photo: David X Prutting/BFAnyc.com
Miroslava Duma
Photo: David X Prutting/BFAnyc.com
From left: Princess Deana of Saudi Arabia, Laure Heriard Dubreuil, Delfina Delettrez, Alexia Niedzielski, Elisabeth von Thurn und Taxis, and Lena Dunham
Photo: David X Prutting/BFAnyc.com
Princess Deana of Saudi Arabia
Photo: David X Prutting/BFAnyc.com