Michael Jackson's Daughter Paris Signs with IMG
Plus Tom Hanks, America's dad, knows what every reporter needs these days.
---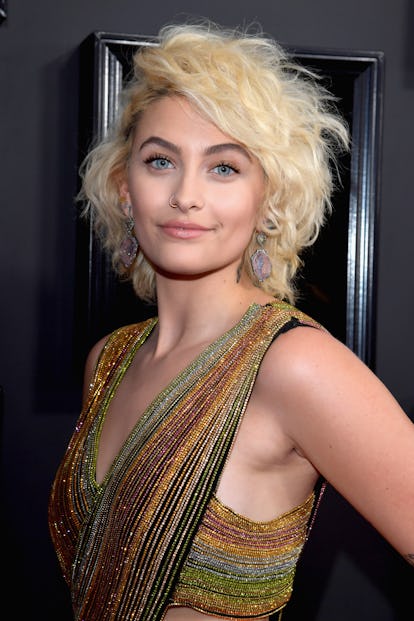 Bening, Annette The actress — and namesake of the "Annette Bening curse" — starred in last year's critically adored Mike Mills film 20th Century Women. In a new interview, though, she calls Best Picture winner Moonlight an "absolutely unique piece of work." (Her husband, Warren Beatty, was the one who briefly botched the film's award announcement, though — he and presenting partner Faye Dunaway first gave the prize to La La Land.)
Colette The beloved Paris-based independent boutique is approaching its 20th anniversary, and in spite of rumors it might shutter, is still thriving. (Also, its mother-daughter owners deny any impending closure.) With numerous collaborations behind them — as varied as Chanel and Coca Cola — they're still thriving.
Feud The television series Feud, the film Catfight, and the musical War Paint are reexamining female rivalries — and how women are pitted against each other in pop culture feels more salient, and more worthy of critical examination, than ever in the Trump era.
Hanks, Tom Last fall, we proposed Tom Hanks would make a great Leader of the Free World. We stand by that.
Jackson, Paris Michael Jackson's 18-year-old daughter Paris is the newest signee of IMG Models. After a series of magazine covers including CR Fashion Book and Rolling Stone, it's about time.
Lorde Returning with her first new album in more than three years — and the first taste, "Green Light," is a stunningly intimate song about building herself back up after her first major heartbreak.
McKinnis, Sam Speaking of Lorde, artist Sam McKinniss is a big fan. Even more so since he painted an intimate portrait of the young singer for her upcoming album, Melodrama.
How to get Paris Jackson's fashion week look:
Get Paris Jackson's Punk Chic Fashion Week Look