Playing with Pat McGrath
W's beauty director has her eye on this new release.
---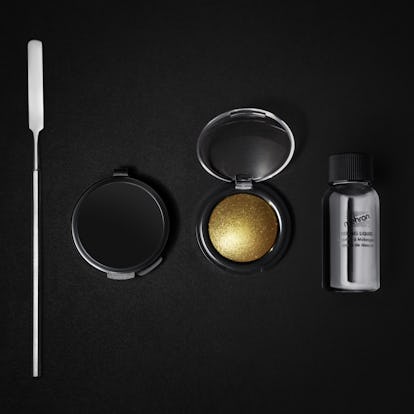 The iconic makeup artist Pat McGrath has gone rogue with her first eponymous line, the first item to debut being a chemistry set of pigment, spatula and Mehron mixing liquid in a gold shade similar to the one she used on lips and brows at Prada's Spring show. Directions include, "Use without caution" and "Requires unrestrained play". This is serious stuff, folks. And with only 1,000 units available (sales begin at noon tomorrow), better start exercising that "Press to Buy" finger now.