Paul Dano and Zoe Kazan Reportedly Welcomed Their First Daughter Last Month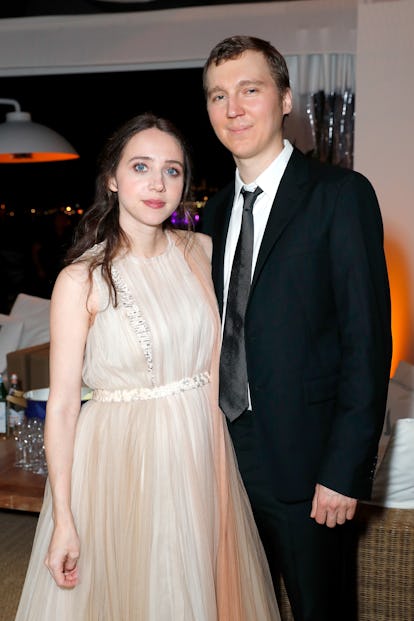 David M. Benett
Congratulations may be in order for Paul Dano and Zoe Kazan on their new, not officially confirmed but highly likely born baby. The private, Brooklyn-based couple haven't announced anything, but according to Page Six's source, Kazan gave birth to a daughter, Alma Bay, "at the end of August." A publicist from a firm representing both actors told Page Six, "We don't have a comment on the story at this time." Fair enough!
On Twitter, Kazan did allude to thinking that it was no one else's business when and if she and Dano would have children or get married, writing: "perennial reminder. ditto 'when are you getting married'" to a tweet saying, "Real sick of perfect strangers (and loved ones) asking when I am going to have a baby… rude ass question, 100 percent of the time."
The longtime couple met while working on a play together in 2007, and started dating shortly thereafter. They costarred in the (very good and underrated) romantic comedy Ruby Sparks, which Kazan wrote, and recently co-wrote the film Wildlife, starring Jake Gyllenhaal and Carey Mulligan. Wildlife, Dano's directorial debut, premiered at the Cannes Film Festival in May.
It's certainly an exciting time in the Kazan-Dano household. In addition to the (reported) new baby and the film, both actors have notable individual projects coming up. Soon, Dano will be on Broadway in Sam Shepard's True West opposite Ethan Hawke, and Kazan appears in the newest film by Joel and Ethan Coen, The Ballad of Buster Scruggs.