Spheres of Influence
This year designer Angela Cummings and Assael asked us to reconsider the pearl.
---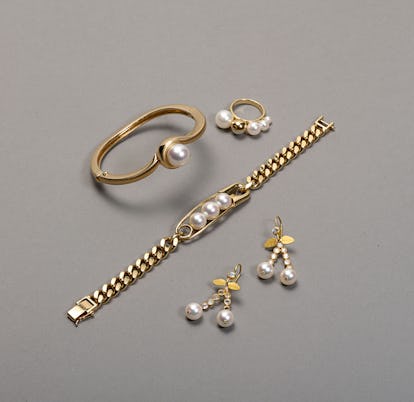 At the Chanel spring runway show, pearls the size of golf balls hung like headphones around the models' necks. And all over Paris, It girls like Olympia Scarry sported Dior's tribal pearl studs in just one ear. So long to the prim strand—it seems the conservative sphere is undergoing a modern makeover. "People don't want to wear their mother's jewels," says Angela Cummings, the designer who emerged this year from a decade-long hiatus with a collection for the preeminent pearl house Assael. Her pieces, which were inspired by the ocean, envelop the iridescent orbs in waves of diamonds and gold. " 'Modern' doesn't have to mean 'hard,' " she notes. Certainly, Marie-Hélène de Taillac would agree. For her collaboration with Tasaki, the Japanese jewelry house that recently tapped Thakoon Panichgul as its creative director, de Taillac took a decidedly youthful approach, creating delicate, charismatic pieces sprinkled with gold charms. "I was driven by the heady idea that pearls could be worn as fashion pieces," de Taillac says.