Inside Peter Hujar's Portraits of a Bygone New York
The photographer may have died in 1987, but he's having something of a moment.
---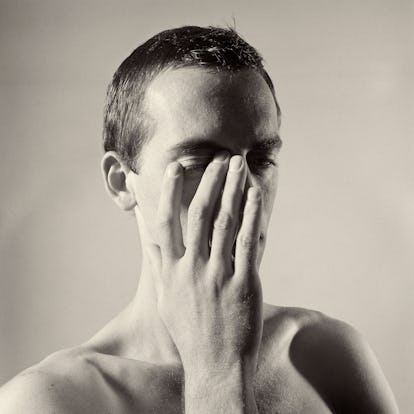 In the New York Times last year, the writer Edmund White wondered: "Why can't we stop talking about New York in the late 70's?" He cited the palpable nostalgia for the period in the then forthcoming books City on Fire by Garth Risk Hallberg and Smash Cut, a memoir by Brad Gooch, and a number of other projects like Martin Scorsese's drama for HBO Vinyl and the upcoming retrospective of David Wojnarowicz at the Whitney Museum.
The photographer Peter Hujar may have died in 1987, but his pictures of downtown New York during that era possess a timeless romance. A portrait of his was featured on the cover of the critically acclaimed novel A Little Life by Hanya Yanagihara and the Morgan Library of New York will organize a traveling retrospective of his body of work later this year. It's no wonder even forward-thinking designers like Patrik Ervell and Maxwell Osborne and Dao-Yi Chow are looking to him for inspiration; just this week, Public School credited his black-and-white, impeccably balanced compositions as the inspiration behind their latest campaign.
Just in time, a solo Hujar exhibition opens tonight at New York's Paul Kasmin gallery. If at this point these portraits of neighbors like Wojnarowicz, Andy Warhol, Susan Sontag, and Fran Lebowitz feel familiar, it's because Hujar was one of the foremost players in—and documentarians of—a Lower East Side dense with bohemian creativity, one that is now long gone.
"Peter Hujar: Lost Downtown" is at Paul Kasmin Gallery, 297 Tenth Avenue, through February 27.
Photos: Inside Peter Hujar's Portraits of a Bygone New York
Susan Sontag, shot by Peter Hujar in 1975.
Candy Darling on her deathbed, 1973.
John Heys in Lana Turner dress, 1979.
Fran Lebowitz at home in Morristown, 1974.