Peter Marino's Tokyo "Basics" Include Kobe Beef and 12,000-Year-Old Porcelain
The architect Peter Marino shares his guide to Tokyo, where he just opened a new exhibition of photographs by Robert Mapplethorpe.
---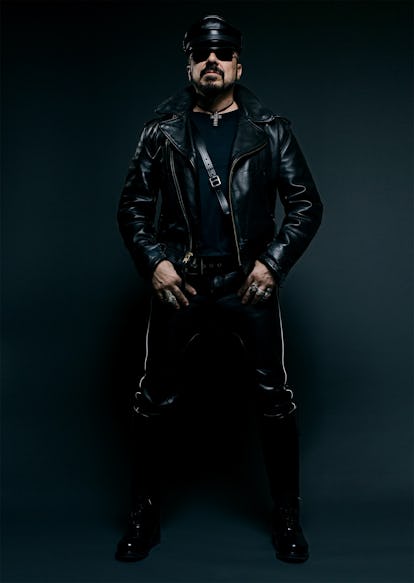 The leather-loving architect Peter Marino may run his firm out of a skyscraper in New York, but the so-called design daddy has built up quite a presence in Tokyo in recent years, thanks to his luxurious stores for brands like Louis Vuitton and Dior. He's clearly far from finished with the city, installing an art show he curated in his 10-story Chanel tower in Ginza this month. "Memento Mori," the architect's exhibition of nearly 100 of his personal photographs by Robert Mapplethorpe, showcases his longtime admiration for the photographer's "stripped down essence" through dozens of still lifes, nudes, portraits, and unexpectedly sensual flower pictures. Just in time for Tokyo Fashion Week, Marino shares his guide to the city, from his favorite store to his go-to spot to see cherry blossoms, here.
Favorite place to shop:
Isetan in Shinjuku. Great lacquerware department.
Favorite neighborhood:
Ginza! Where I've done two Chanel towers and Louis Vuitton and Dior stores. I just feel at home there.
Favorite museum:
The Tokyo National Museum and its incredibly extensive collection of Japanese porcelain, which includes vessels from up to 12,000 years ago.
Favorite local food:
I'm a sucker for the basics: Kobe beef and tuna sashimi. Always so fresh and well-prepared.
Favorite restaurant:
Beige [Alain Ducasse, a French restaurant inside the Chanel tower].
Favorite hotel:
The Peninsula. It's a combination of great service and good design.
Favorite scenic location:
Koishikawa Kōrakuen Garden. One of Tokyo's oldest Japanese gardens, and one of the best spots for viewing the cherry blossoms.
See W's most popular videos: