Pharrell for the Oceans
The singer discusses his eco-friendly collaboration with G-Star.
---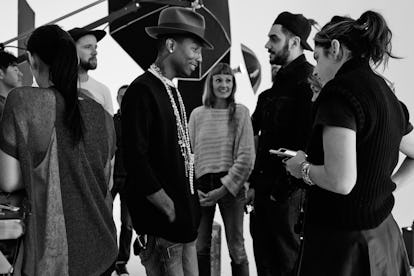 Pharrell Williams does it all. In addition to being an award-winning singer and producer, the hat-wearing style icon is also a designer. His latest effort, a collaboration with G-Star, titled Raw for the Oceans, of eco-friendly, contemporary separates made out of each piece is made out of Bionic Yarn, a textile comprised of recycled plastic bottles, secures that status. "Pharrell is involved as a true creator as he is co-designing the product with our team of designers," said Shubhankar Ray, G-Star's Global Brand Director, "He is not just the poster boy."
So, the pieces are not only functional and sustainable, they are also good looking. "Denim is one of the most cherished fabrics on Earth," adds Pharrell of the collection. "And we have created the next generation." By saving the ocean for future generations, as well.