Piper Marshall Seizes the Spotlight
The young curator cuts her teeth at Mary Boone Gallery.
---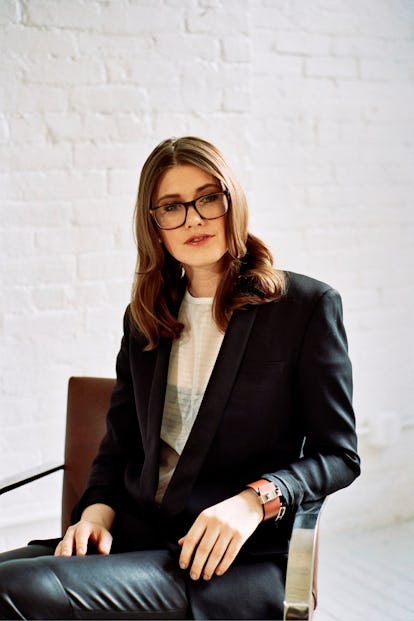 When the powerhouse New York dealer Mary Boone hired Piper Marshall to bring new energy to her gallery by organizing six shows throughout 2015, the 30-year-old curator did what a designer might do when faced with reviving a storied fashion house—she headed straight to the archives. Marshall, a Columbia University Ph.D. candidate in art history, went back to the 1980s, when Boone's artists—David Salle, Eric Fischl, Ross Bleckner—defined that era's painting boom. Following a series of catalog footnotes down a rabbit hole, she emerged with the idea for her first show, a solo outing of the artist John Miller. And at Boone's midtown space, she spotlighted the rising artist Ryan McNamara. The next four exhibitions, though, will feature women exclusively. Says Marshall with a laugh: "I love female artists so much that someone recently called me an 'international womanizer.'"
Makeup by Jacquelyn Grubbs.