Posh Rocks the House
Working in this industry, I've seen girls flash some major diamonds. Even a three-carat engagement ring hardly gets a second glance around here. But yesterday, I held in my hand the biggest, blingiest ring I've...
---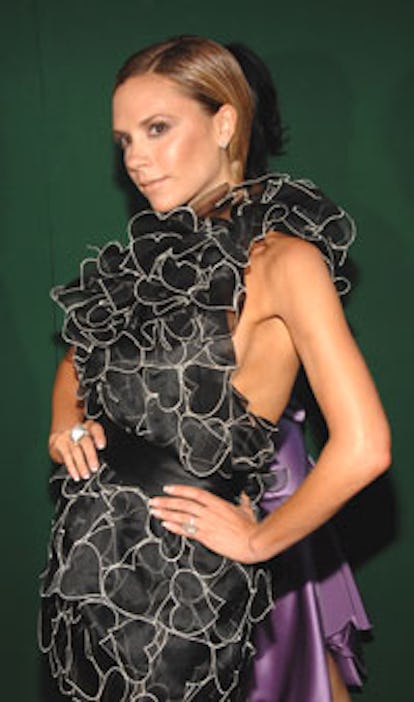 The occasion was a little press event that Posh hosted for the launch of her and her hubby's latest fragrances, Beckham Signature For Her and For Him. When I innocently commented on how striking her ring was, Posh promptly slipped it off and passed it all around for us to ooh and aaah over. Which, of course, we did. The stone–I'd venture to guess it was at least six carats, or larger than a jumbo almond–is set in platinum, with a not-so-subtle pave "V" and "D" on either side.
When asked about life in the States, she said, "Honestly, I shouldn't say this, but I don't think we've ever been happier than we are now, living in Los Angeles." So, does she drive a hybrid? "Well, no," she responded, adding without hesitation, "We drive a Bentley."
Check out Steven Klein's August 2007 W shoot with Posh and Becks.
Photos: Beckham at the CFDA Awards.