Power Couples and Power Dressing Are On Everyone's Minds as Milan Fashion Week Gets Underway
Brangelina, biopics, and fashion week done the European way.
---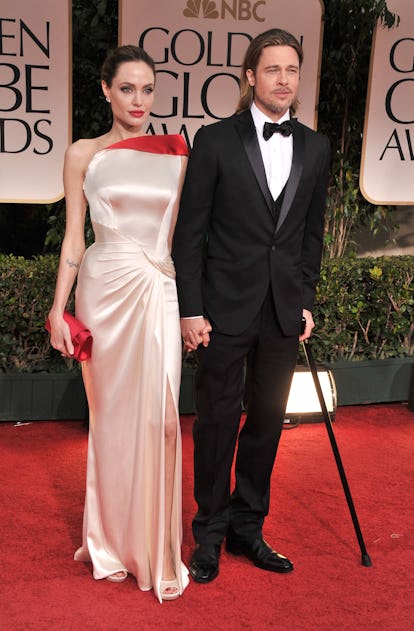 WireImage
Brangelina The celebrity couple against which all other Hollywood pairs are measured is finally calling it quits. Of course, we've got to find someone to blame.
Bovan, Matty One of three designers out of London Fashion Week Spring 2017 who could be the next Jonathan Anderson or Christopher Kane.
Clinton, Hillary The former Secretary of State's influence on the runway this season? Strength. Power. And powersuits.
Green, Adam One-half of The Moldy Peaches, musician, filmmaker, artist — and the man behind Adam Green's Aladdin, a new performance piece-slash-movie that's taking him on the road this fall.
Hawke, Ethan When you make Dead Poet's Society at 18, the actor explains in W's October issue, where do you go from there? On to a Chet Baker biopic, it seems.
Leto, Jared Playing Andy Warhol in an upcoming biopic, which he will also produce. Are Leto's 15 minutes of fame up yet? Not if Alessandro Michele has anything to say about it.
Michele, Alessandro The designer half of the Gucci power couple — Leto being the other half — debuts his third collection as creative director of the Italian brand Wednesday morning.
Rihanna Showing the next season of Fenty Puma next Wednesday in Paris. And it'll be available to stream on Tidal, because everything is available to stream on Tidal these days.
See W's most popular videos: