A Prabal Party
The designer's celebration coincided with the opening of a new hot spot.
---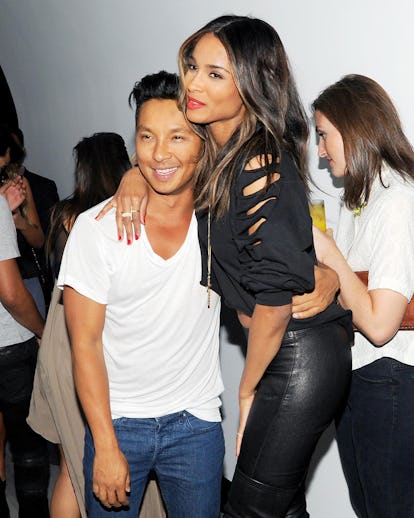 What: Designer Prabal Gurung's after-party celebrating his Spring/Summer 2014 collection.
When: Saturday, September 7
Where: The brand-new Bar Naná, which fêted its opening that same evening. To set the mood, Gurung infused the venue with a new fragrance he debuted at his runway show. "I wanted to engage all senses and really transport the audience."
Who: Gurung's party certainly transported the crowd of fans and friends, including a slew of It girls like Lily Kwong, stylist Kate Young, model Julie Henderson, and DJ Chelsea Leyland. Hannah Bronfman and her boyfriend DJ Brendan Fallis stopped by, and even the Jonas brothers (yes, all three!) showed up to catch a surprise performance by Ciara.
Why: "I feel like tonight has been years in the making," said Kyle Hotchkiss-Carone, budding nightlife guru and co-owner of Bar Naná. "Prabal was one of my first friends in New York, and for years we've been helping each other however we can. To be able to celebrate his show and Naná's opening on the same night feels very special. Nothing makes me happier than sharing success with friends."
Photo: Billy Farrell/BFAnyc.com